Child Arrangements Order
When going through divorce or separation sometimes the hardest part is finding suitable arrangements for your children. Depending on the circumstances, both parents will want to establish a way to see their children on a regular basis and when parents work together, this can be possible. However in cases where parents can't reach an amicable solution, suitable child arrangements may require additional help from mediators, solicitors and even the courts.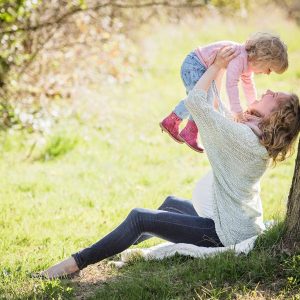 What are Child Arrangements Orders?
Child Arrangements Orders have changed over the years, previously they were known as residence and contact, child custody and access. Now they have been combined into the child arrangements orders we deal with today.
When are Child Arrangements Orders suitable?
If parents are unable to come to an amicable decision themselves, Child Arrangements Orders can be actioned. This will define certain aspects of the parent – child relationship when parents have separated.
Our child mediation specialists can help you define the following:
Financial arrangements (child maintenance etc.)
Where your children will live
The amount of time your children can spend with the other parent
Who your children have access to and the time spent with them
Grandparent's rights
As child mediation specialists, we have a duty to ensure the welfare of the children involved is considered throughout the process. As children cannot make their own decisions on living arrangements when they are younger than 16, it is important when making child arrangements that every aspect of the children's lives are considered and that both parents are capable of meeting the needs that are agreed as part of the Child Arrangements Order.
Child Arrangements Orders and MIAM
We understand and appreciate that when children are involved in the parents' separation, it's difficult to come to a decision that both parents are 100% happy with and when parents are struggling to come to an agreement, parents are legally required to attend MIAM (Mediation Information Assessment Meeting) before applying for a Child Arrangements Order.
MIAM gives parents the chance to discuss their concerns and their wishes when it comes to arrangements for their children. The MIAM process also gives parents the opportunity to consider alternative options to come to an amicable decision and avoid having to go to court. 
How long is the Child Arrangements Order process?
The time it takes to make suitable arrangements for your children all depends on how co-operative parents are with each other. In some cases, Child Arrangements Orders can take between 6-12 months if parents cannot come to an agreement and the court has to become involved.
In cases where parents cannot agree on how their time and access is split between their children, parents can then take the next step of filling out a C100 form.
Once your C100 form has been completed and submitted, the courts will expect parents to attend a 'directions hearing'. At the hearing, the courts will go through the arrangements that have been set out for your children and find terms that both parents can agree on.
If both parents continue to disagree and an agreement cannot be reached, the courts may action what they have determined as suitable child arrangements, given the circumstances.
What is a C100 Form?
A C100 form is an application form used when applying for Child Arrangements Orders. As your mediator we have access to the form ourselves which we can help you to submit.
As this application will be sent to the courts, it is vital that you supply as much information as possible regarding the situation. This will inform the courts so they are fully aware of your reasoning behind applying for a Child Arrangements Order. 
If you are having issues agreeing on child arrangements with your ex-partner, click here for the C100 Form. You can also contact our team of child mediation specialists should you require assistance and/or advice regarding Child Arrangements Orders.
If you're going through a divorce or separation and need additional guidance when it comes to child arrangements, contact our child custody mediators where we can work together to help you and your ex-partner reach an amicable decision regarding the arrangements of your children. Feel free to call us at one of our five offices at Mansfield (01623 706020), Nottingham (0115 7043388), Derby (01332 372311), Chesterfield (01246 386322) and Matlock (01246 386322). You can also email us on enquiries@midlandsdove.co.uk.