Meet the Mediators
Elizabeth J Bilton LLB (Hons)
Solicitor, Accredited Mediator, Direct Child Consultant and PPC
Elizabeth qualified as a Solicitor in 1993 and practised initially the fields of Crime, Conveyancing Wills, Probate and Personal Injury cases, before developing her specialisation in Family Disputes. Family Specialisations Elizabeth trained with Resolution as an All Issues Mediator in 1997. In the following year, Midlands Mediation was established. Since 1999 Elizabeth and her growing
Read More
Jennie Byrne LLM, LLB Exempting
Solicitor, Accredited All Issues Mediator, Direct Child Consultant and PPC
Jennie qualified as a solicitor in 2007 and has been working within Family Law ever since. In 2010 Jennie complete a Master's degree in Child Law and became a fully Accredited All Issues Mediator in 2010, through Resolution and has become one of only a few Mediators in the country who hold the appropriate FMC accreditation to sign
Read More
Julie Skill PgD
Solicitor and Family Mediator Julie has practised family law since 1989 in Chesterfield. As well as being a Resolution trained mediator Julie is a Resolution Specialist Accredited Solicitor with her specialist areas being disputes between parents regarding their children on separation and financial issues arising from marriage or cohabitation breakdown. Having worked in the area
Read More
Co-Ordinators
Midlands Dove has three experienced, specially trained Mediation Co-ordinators .Their role is dedicated to answering queries you may have, taking your referral, contacting relevant parties to arrange initial Assessments and ongoing Mediation sessions themselves,  for Family, Workplace, Civil or Commercial disputes.
All our Co-ordinators have  already had  many years  experience within the legal field and have  gone on to develop further experience within the Mediation profession.  
Our  Co-ordinators are here to assist parties and professional referrers  alike  in answering any questions they might have, providing information and documentation and making all the necessary arrangements for  contacting parties and organising dates times and venues necessary.  
We will keep you, and your legal representative (if you have one) updated, along with any matters which may affect the Mediation Process.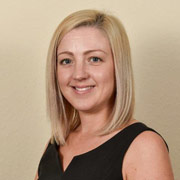 Lisa Birks
Mediation Co-ordinator and Legal PA
Linda Carter
Mediation Co-ordinator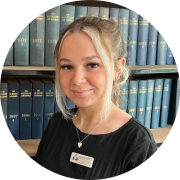 Megan Shooter
Mediation Co-ordinator