What is Child Inclusive Mediation?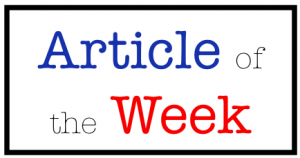 Child Inclusive Mediation (CIM), used to be known as Direct Child Consultation (DCC) and is often referred to as "the Voice of the Child".
When is Child Inclusive Mediation Suitable?
Requests and enquiries into Child Inclusive Mediation (CIM) are on the increase and we have been increasingly contacted by families, who struggling to find ways to make arrangements for their children, following divorce and family Separation. Often these enquiries, include queries about whether or not their child/ children, can be involved in a Mediation process. The simple answer is "yes", however, matters are not always that simple!
Here is some information, which may be of help to families considering Child Inclusive Mediation (CIM):
Child Inclusive Mediation (CIM), previously known as Direct Child Consultation (DCC), has become prominent due to "the Voice of the Child".
There is the presumption that a child, who has reached the age of 10 years or over, should have an opportunity, should they wish to do so, to some involvement and input, with the arrangements that are made for them, as a result of a family separation.
It is not compulsory.
It may not always be appropriate, to involve children within Mediation.
It does not, diminish parental responsibility, to make arrangements, which are in the best interests of their children.
Is not a process to make a children / children take responsibility or dictate what happens or what arrangements, are going to be.
It can be a process to enable parents/ carers, to have a better understanding of the wishes and feelings of their child/ children.
It can enable parents/ carers to make the best decisions they can, for their Separated family, in a fully informed manner.
It can only be undertaken by specially trained Mediators, previously referred to as Direct Child Consultants.
A specially trained Mediator, must determine whether or not a CIM is deemed suitable.
Parents/ carers are required to give their explicit consent, before a CIM can take place.
A child/ children are "invited" to participate within a CIM. The child/ children have the option saying yes or no, to participating in a CIM. It is completely voluntary.
A Mediator, will not require anyone, to participate in the CIM process.
It is confidential and information will only be provided to parents/ carers if a child/ children consent to this (unless safeguarding issues arise).
A Mediator will only feedback, expressly permitted information, from a child/ children.
Any feedback from a child, will only be provided orally, to the parents, by the Mediator(s).
At Midlands Dove Mediation, we have three specially trained and experienced Mediators, whom are accredited with the Family Mediation Council undertaking CIM's. Additionally, these Mediators have undergone ENHANCED DBS checks.
All our Mediators, will discuss at length, often from the outset of the Mediation process, during the MIAMS (which stands for- Mediation Information and Assessment Meetings) and throughout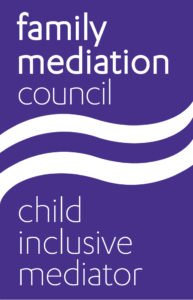 the process, the options available to parents/ carers, which could include the appropriateness of involving a child/ children with the Mediation process (CIM).
Our Mediators will discuss with both parents/ carers, the CIM process, clarifying why they are seeking CIM and what they are hoping to understand from their child/ children. This will occur prior to CIM taking place and will include the Mediator, explaining the benefits and any potential drawbacks, which may arise as a result, of a CIM.
The way in which CIM mediations are undertaken, may differ between Mediation services. At Midlands Dove Mediation, we have developed a particular format of co mediation, as a direct result of our experiences over the years. We are able to offer CIM, in Derbyshire and Nottinghamshire and South Yorkshire.
The information provided here, is by way of general information and if you have any questions specific to your circumstances, please do not hesitate to contact us and one of our professional, friendly Co- Ordinators will discuss the process further with you and should you wish arrange a MIAM for you with one of our experienced and specialist Mediators.
Get In Touch
Contact our experienced Co-ordinators at enquiries@midlandsdove.co.uk or call us on 01623706020.